It seems that nearly everyone has an iPhone these days. Thanks to two-year contracts with service providers, people are able to purchase them for much cheaper than they otherwise would.
But buying accessories can be more than the wallet can handle. Just a dock alone can run you $60, if you are lucky. That is probably a big reason why many users are opting to create their own items as part of DIY projects to support the iPhone.
.
These 10 are some of the more impressive ones showcased online. Each one can be created on your own, often from items you have around the house or in the garage.
1. Paper iPhone Dock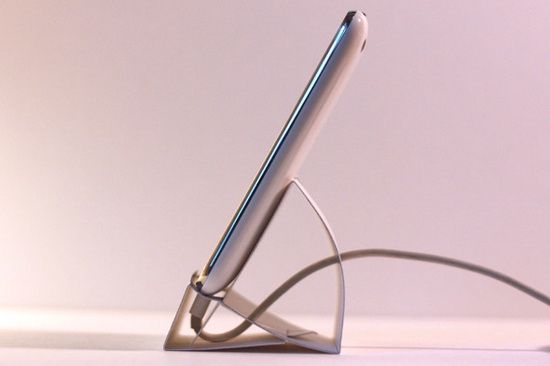 You don't even have to make this one yourself. You simply download the PDF, print it out and fold as the instructions tell you to. It can be made from any paper, though using something heavier will be more sturdy. In the comments there is a link from someone who created a template for Cricket Expressions, if you would rather use that kind of a machine.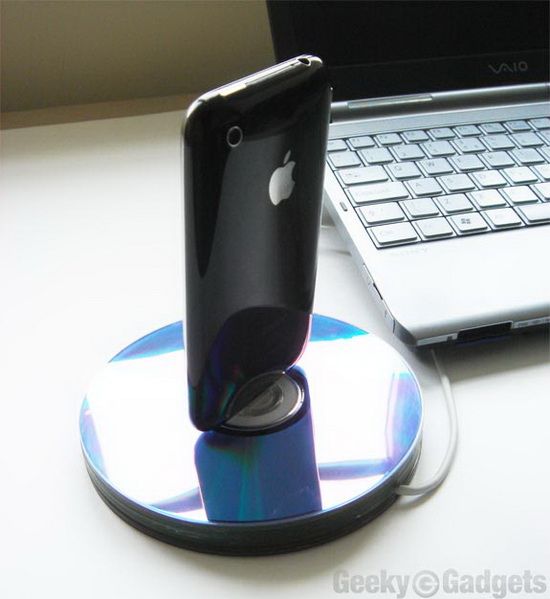 Everything is digital nowadays, and most of our files are on internal or external hard drives or online storage or cloud readers. So there isn't much use for CDs anymore, with much more convenient means of backups now available. But that doesn't mean you don't have a ton lying around, written on or blank. This is a handy way to turn it into a holder.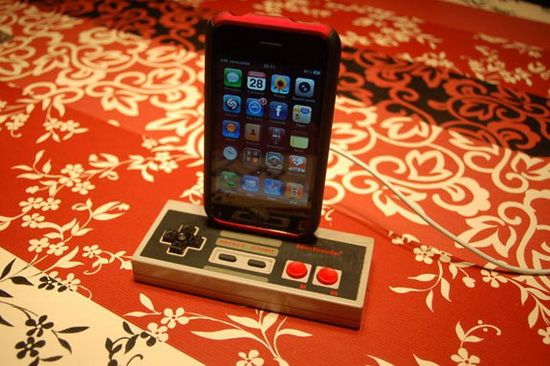 One of the greatest and geekiest DIY projects for quite some time, this uses an old (probably broken) NES controller for a dock. I like it better than using a whole NES, which is so oversized for such a small gadget. Though, given the capabilities of the Apple product it shows a stark contrast, speaking to how far we have come in personal technology.
Speaking of contrast, here is another really cool one. It works by providing a place for your iPhone right in the top of the rotary phone. Fun and very trendy looking – despite the age of the base device – this one has a great look. It would work for any corded model, but the dial instead of buttons gives it something a little extra.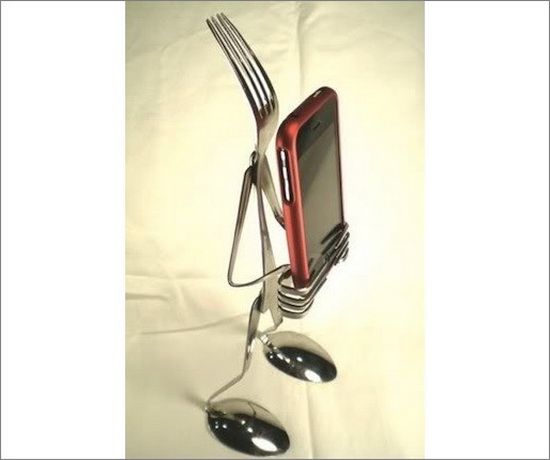 This is just adorable. Not only is it a creative use of items you probably have too many of or can get at a secondhand shop for a few cents each, but it is creatively presented. Of course, you would have to heat the metal in order to shape it correctly, but with the right material it wouldn't take much heat to get it done.
Want to make a cool stylus for your iPhone? Want to know how to do it with hardly any work at all with an item you have at home in just two minutes? Now you can, thanks to an effective tutorial that will show you how to do it.
7. iPhone Cover Design
This is an excellent idea for using contact paper to make a removable cover design for your phone. Of course, you can permanently decorate it in other ways, but this is helpful if you would prefer the ability to change the design later on.
8. iPhone Reception Problem Fix

Technically, the major reception issues of the past models have been fixed or at least addressed. But some people continue to have problems with the iPhone 4, so this is a tutorial on how to fix reception issues yourself by improving your phone's signal – all for just a dollar!
9. iPhone 4 Stitch Case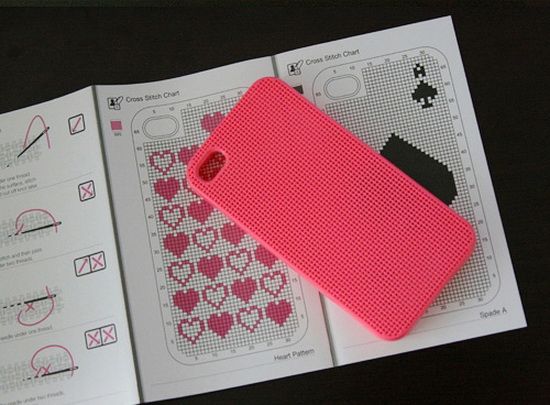 You can create your own Neostitch case for the iPhone using a product from Connect Design. It comes with little dots along the surface that can be stitched into a pattern. It only costs $18 for the case, so it is worth it.
10. iPhone Homemade Cases
This is an entire list of amazing and creative cases. From a Spam can to a miniature Sony Playstation, you can find some amazing ideas that can be replicated here on this web page. Of all of the 29 examples, my favorite has to be the "iSketch."
Conclusion
You don't have to spend a bundle on iPhone accessories – you already spent enough on the phone. You can find some amazing examples of DIY projects you can do on your own. Just check out the 10 links above.
Tom Chu is the SEO manager at PsPrint, an online printing company specializing in brochure and poster printing among other popular services.